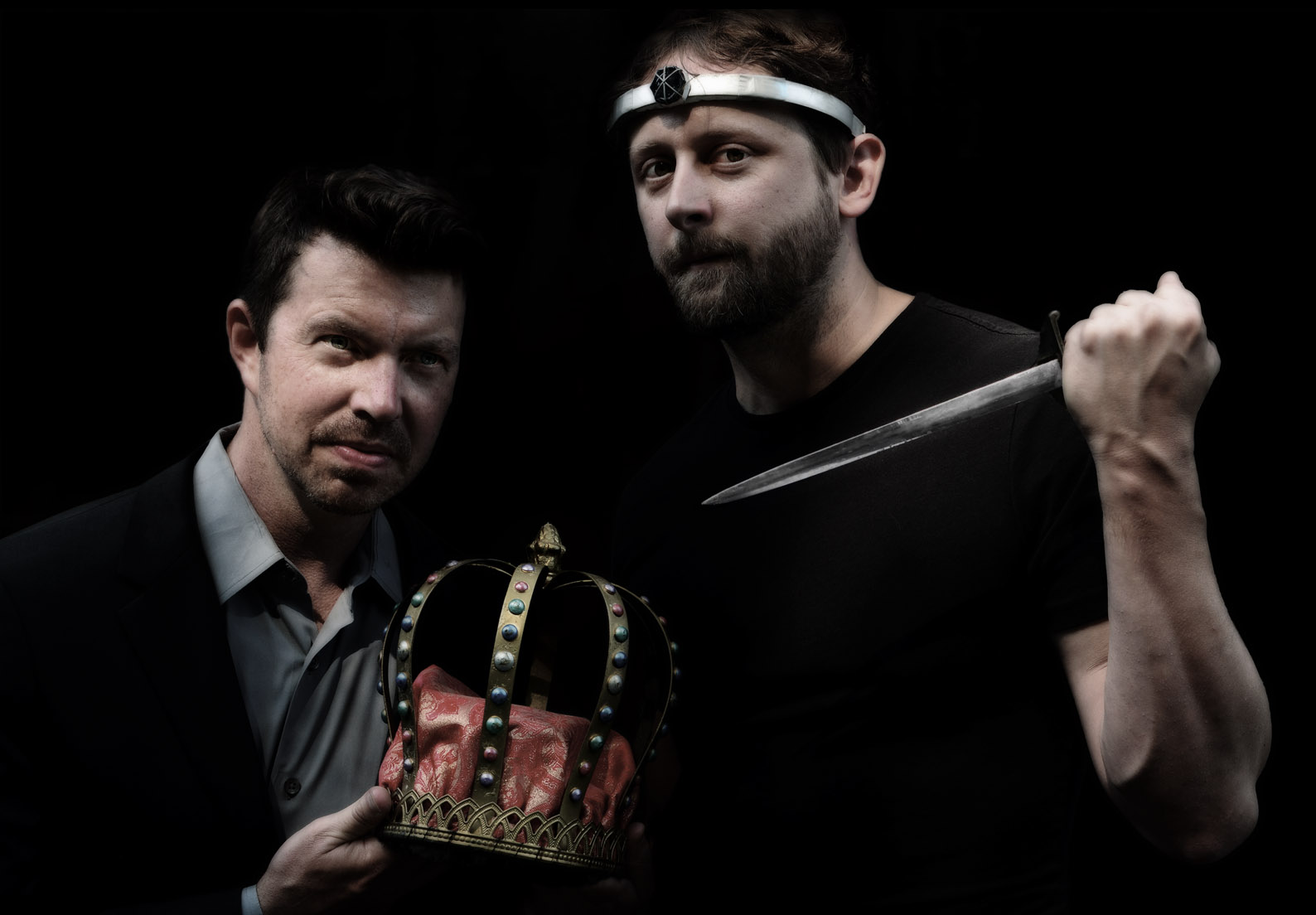 "Know, thou noble youth, the serpent that did sting thy father's life now wears his crown."
― Ghost
The Tragedy of Hamlet, Prince of Denmark,
Directed by Melon Wedick
Hailed as Shakespeare's finest (and richest, and most enigmatic) play, Hamlet is one of those few great works of the stage that deliver something completely new every time it is performed. And this particular performance will dazzle you and leave you breathless. Not to be missed!
Playing Outdoors at the Hazel Robinson Amphitheater
Every Friday, Saturday, and Sunday evening at 7:30 pm
September 7th – September 29th, 2018
— Click here to plan your visit!
Bring a picnic and settle in for an unforgettable performance. This evening will reshape how you think of Hamlet forever.

And as always — performances with the Montford Park Players are COMPLETELY FREE!
A Note from the Director:
Be forewarned: This is not your Grandfather's Hamlet. This adaptation is a pared-down, action-driven retelling of William Shakespeare's classic play. Inter-cut and overlapping scenes appeal to a fast-paced, modern sensibility, while shared soliloquies emphasize the parallels in the lives of Hamlet, Ophelia, Laertes – and, rather unexpectedly, Aeneas, the founder and ancient hero of Troy. Inserted sections of Vergil's Aeneid (one of Shakespeare's source materials) frame Hamlet's perspective on the play's tumultuous events, while a traveling troupe of players dips in and out of the action, alternating between taking on roles and playing puppet-masters with the Danish court. This is Hamlet like you've never seen it: swift, decisive, and inexorably tragic.
Cast and Crew:
Player 1 – Jane Hallstrom
Player 2 / Horatio – Molly Graves
Player 3 / Rosencrantz – Charlie Wilson
Player 4 / Guildenstern – Will Storrs
Player 5 / Servant – Ava Atwood
Player 6 / Polonius – John Preston Mendenhall
Player 7 / Priest / Bernardo – Sonia Rose D'Andrea
Player 8 / Marcellus – Bill Parks
Player 9 / Lucianus – Savannah Stone
Player 0 / Ophelia – Jamie Knox
Laertes – Ryan Martin
Claudius – Travis Lowe
Gertrude – Julianne Arnall
Hamlet – Jon Stockdale
Ensemble: Ava Atwood, Bill Parks, Christel Schober-Colburn, Denise Lockett, Elisabeth Pitrolo, Emily Sansbury, Kevin Norris, Ruby Schober-Colburn, Savannah Stone
Stage Manager: Amanda Shive
Set Designer: Laura Lowe
Lighting Designer: Abby Aumann
Costume Designer: Amanda Shive
Costume Builder: Victoria Smith
Tech Director: Bjorn Goller-Hagoob
Fight Choreographer: Deanna Braine