North Carolina's Longest Running Shakespeare Festival
Join Us for Live Shakespeare and Other Great Classics
Completely FREE To Attend
Friday, Saturday and Sunday Evenings at 7:30 pm All Summer Long!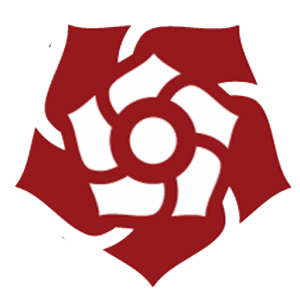 We have a fantastic 2019 season lined up for you (and your friends and your family). The run of plays you'll enjoy (completely free!) over the months ahead is enough to make any fan of live theater swoon. The nights you spend before the stage lights and under the stars with us will captivate, enchant, and thrill — making this a year you will never forget.
MAY 3-25 : Shakespeare In Love   Based on the screenplay by Marc Norman and Tom Stoppard and adapted for the stage by Lee Hall,
with music by Paddy Cunneen, and directed by Julie A. Richardson
MAY 31 – JUNE 22 : Henry IV, Part 1  directed by Mary Dillon
JUNE 28 – JULY 27 : Robin Hood: Quest for Justice by Jeff Messer & Robert Akers, Directed by Michael Lilly  (World Premiere!)
AUG 2-24 : Romeo and Juliet   directed by Mandy Bean
AUG 30 – SEPT 14 : Winter's Tale  directed by Scott Keel
SEPT 20 – OCT 5 : 16 Years Tried  by Travis Lowe, directed by John P. Mendenhall  (World Premiere!)
OCT 11 – OCT 20 : Hamlet  presented by The Montford Moppets, our youth theatre division, directed by Ashleigh & Skyler Goff  (performances at 7:00 pm)
DEC 13 – 23 : A Christmas Carol   presented by The Montford Moppets, our youth theatre division, directed by Ashleigh & Skyler Goff (performances at 5:00 pm at the Hazel Robinson Amphitheatre)
Be sure to visit us regularly on FACEBOOK so you can spot the show dates and be on the lookout for audition notices! We have an absolutely amazing season of live theater ahead. You're going to love it!
"Seeing Shakespeare performed live is truly an experience like no other. And the Montford Park Players make live theater an absolute delight. The charm, the humor, the breathtaking excitement and passion of it all — this troupe knows how to leave its audiences utterly captivated, spellbound." – Sebastian Michaels
"The caliber of a Montford Park Player performance can fool you into thinking these are paid, professional actors and not volunteers. The production team, the actors, the directors and designers and stage managers, all push through the material to find the truth that connects with today's audience. It's that dedication that elevates much of what Montford Park Players has accomplished in the past and will continue to achieve in the future." – Adam Arthur
"There is something special about this long-standing Asheville tradition of free outdoor theater that the Montford Park Players provide. Picnics, bottles of wine, pints of local brews and a setting sun combine for a perfect atmosphere. In the world of local theater, these are the official signs that summer is on its way." – Mountain Xpress


This project receives support from the North Carolina Arts Council, a division of the Dept of Cultural Resources,
with funding from the National Endowment for the Arts, through the Asheville Area Arts Council.