North Carolina's Longest Running Shakespeare Festival
Join Us for Live Shakespeare and Other Great Classics
Completely FREE To Attend
Friday, Saturday and Sunday Evenings at 7:30 pm All Summer Long!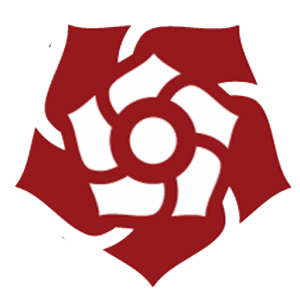 A MESSAGE OF SOLIDARITY FROM
THE MONTFORD PARK PLAYERS
Black Lives Matter
The Montford Park Players community mourns the deaths of George Floyd, Ahmaud Arbery, Breonna Taylor, Tony McDade, Michael Ramos, and the countless other victims of police violence and institutional racism. We condemn in the strongest terms the police brutality and racial injustice directed toward people of color, and affirm that Black Lives Matter.
We condemn all forms of racism, implicit and explicit, in our institutions, in our city, and in our nation. As a performing arts festival committed to opportunity and accessibility, we believe the arts have an essential role to play in fostering greater understanding and appreciation of our common humanity and of the inherent obligations we have to one another.
During this time and beyond, we are mindful of our interconnectedness and we are committed to listening, learning, dialogue, engagement, and the sustained compassionate action needed to bring systemic change to our institution and our community.
The most meaningful statements are actions and during this moment of great pain, the Montford Park Players will work to amplify the voices calling for social justice even as we seek meaningful ways to create the more inclusive and just community we need.
At MPP, we stand against injustice. We condemn systemic racism and brutal acts of violence against Black people. We stand by our Black colleagues, patrons, friends, neighbors, and the entire Black community.
We see you. We hear you. We stand with you.
John Russell, Executive Director and
The MPP Board of Directors
A message regarding the COVID-19 Virus
UPDATE: Due to the COVID-19 virus, we are having to reschedule parts of our 2020 season.  Please see show information below.
The safety and well-being of our patrons, staff, and artists is always of utmost importance. We will be proactively increasing the frequency of disinfecting all high touch areas in our theater and restroom building. Hand wash will be available in all our bathrooms, along with sinks and air dryers, and we have added hand sanitizing dispensers at our tavern and elsewhere in our public areas. We encourage our audience, artists, volunteers, and employees to follow the CDC hygiene practices regarding hand washing, covering sneezes and coughs, and other common sense precautions.
We're taking the Asheville Cares Stay Safe Pledge!
Note: Once we're able to open, we will be enforcing a 6-ft separation distance between unrelated groups, and will be requiring all guests to wear a mask or other face covering.

If you are not feeling well or experiencing flu-like symptoms, we encourage you to stay home and contact the Box Office to reschedule your reserved seating

Please reach out to the Box Office at [email protected] or 828-254-5146 or consult our website for our most updated information.
We encourage our friends and followers to make a gift to keep the lights on and for our staff to continue receiving paychecks at: https://www.montfordparkplayers.org/donate/
We have a fantastic 2020 season lined up for you (and your friends and your family). The run of plays you'll enjoy (completely free!) over the months ahead is enough to make any fan of live theater swoon. The nights you spend before the stage lights and under the stars with us will captivate, enchant, and thrill — making this a year you will never forget. All productions at 7:30 pm unless otherwise noted.
A Comedy of Errors, by W. Shakespeare – May 1-23 Cancelled due to the Governor's Stay at Home order.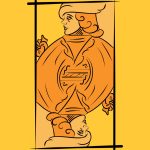 Slapstick and farce abound in one of the Bard's early plays. See where he honed his penchant for puns, word play, and mistaken identities.
The Trojan Women, by Euripides currently streaming on YouTube! (no live performances at the amphitheatre)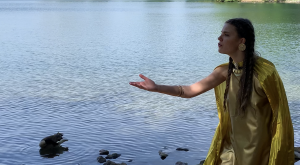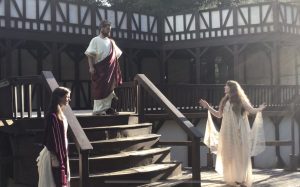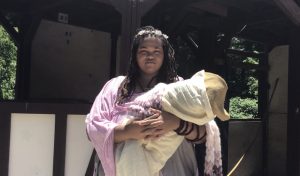 Watch us and subscribe to our channel on YouTube Montford Park Players
Considered the author's greatest work and one of the best plays of Classical Literature. This one is going to be a "can't miss!"
The Sword in the Stone, by Shaan Sharma – A North Carolina Premiere! – Moved to 2021 season – instead, we'll be offering you one of Shakespeare's best-loved comedies – A Midsummer Night's Dream!! streaming on YouTube! (no live performances at the amphitheatre), dates to be determined.
Sponsored by White Duck Taco Shop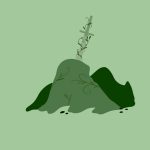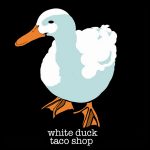 Romeo & Juliet – Quarantine Edition, by W. Shakespeare – A Montford Moppets Production – A Virtual Production, July 17 – 19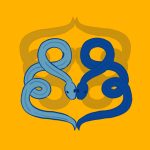 The first production of the year for MPP's brilliant teenagers!
The Tempest- Quarantine Edition, by W. Shakespeare – A Montford Moppets Production – A Virtual Production, dates TBD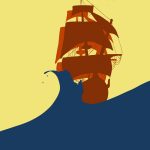 Another by Montford's teen wing. A shipwreck leads a motley crew to an island filled with magic and mystery.
Pericles, by W. Shakespeare – dates to be determined –  Sponsored by Parsec Financial!
This rarely presented work gets the MPP treatment on the mainstage. If you're looking to complete the canon, you've got to check this one off the list.
Macbeth, by W. Shakespeare – dates to be determined –  Sponsored by The Matt & Molly Team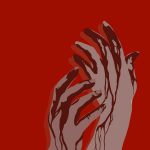 One of the most-popular plays ever

written, this classic tale of murder and madness appears just in time for students to ask their English teachers for some extra credit.
Richard III, by W. Shakespeare – A Montford Moppets Production – October 2-11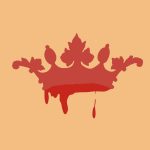 The Moppets close their summer season with this dark and brooding history of one of England's most treacherous kings.
Living Dead in Denmark by Qui Nguyen – POSTPONED UNTIL THE 2021 SEASON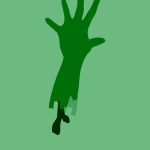 An action-adventure/horror sequel to William Shakespeare's HAMLET. Set five years after the events of the original, the undead have risen to power and are trying to take over the world, led by the zombie lord and true king of Denmark.
"Seeing Shakespeare performed live is truly an experience like no other. And the Montford Park Players make live theater an absolute delight. The charm, the humor, the breathtaking excitement and passion of it all — this troupe knows how to leave its audiences utterly captivated, spellbound." – Sebastian Michaels
"The caliber of a Montford Park Player performance can fool you into thinking these are paid, professional actors and not volunteers. The production team, the actors, the directors and designers and stage managers, all push through the material to find the truth that connects with today's audience. It's that dedication that elevates much of what Montford Park Players has accomplished in the past and will continue to achieve in the future." – Adam Arthur
"There is something special about this long-standing Asheville tradition of free outdoor theater that the Montford Park Players provide. Picnics, bottles of wine, pints of local brews and a setting sun combine for a perfect atmosphere. In the world of local theater, these are the official signs that summer is on its way." – Mountain Xpress


This project receives support from the North Carolina Arts Council, a division of the Dept of Cultural Resources,
with funding from the National Endowment for the Arts, through the Asheville Area Arts Council.