World Premiere of an original play by Travis Lowe (being the wondrous account of the 16 years lost between Acts 4 and 5 of Shakespeare's Winter's Tale)
Directed by John P. Mendenhall

"I was a real bear once …" – Bear
Playing Outdoors at the Hazel Robinson Amphitheater
Every Friday, Saturday, and Sunday evening at 7:30 pm
September 20th – October 5th, 2019

— Click here to plan your visit!
Bring a picnic (or grab food and drinks at the show), and join us for an incredible evening!
And remember, as always — performances with the Montford Park Players are COMPLETELY FREE!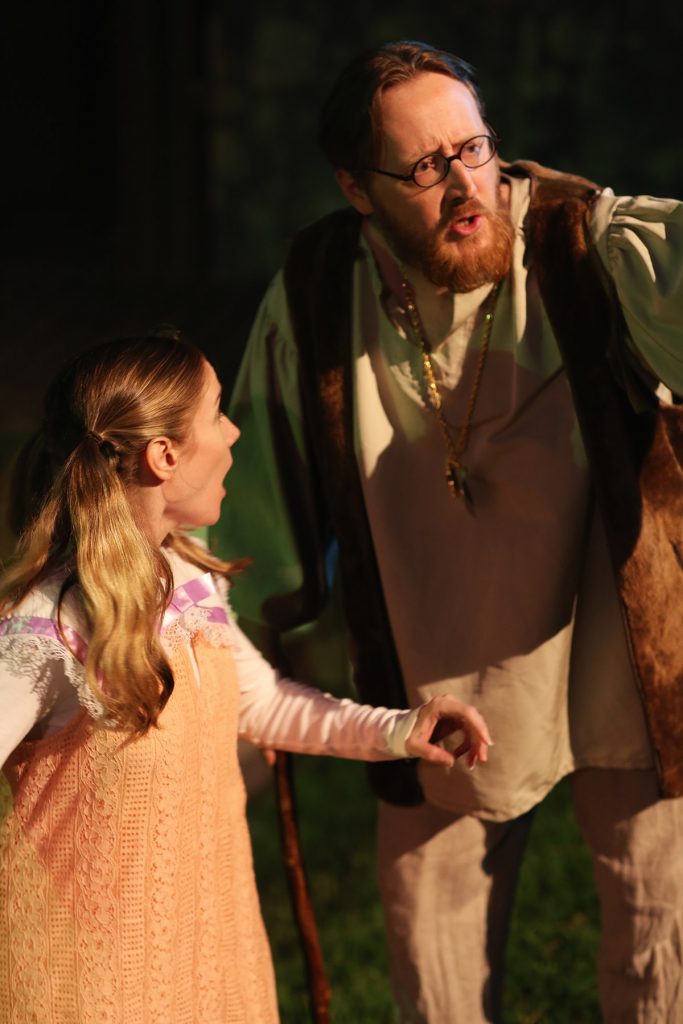 Cast:
Time – Eugene Jones
Antigonus – Alexander McDonald Villarreal
Bear – Melon Wedick
Shepherd – Scott D Bean
Autolycus – Devyn Ray Villarreal
Polixenes – Jason A Phillips
Hermione – Christine Eide
Camillo/Clown – Jon Stockdale
Florizel – Max Reid
Perdita – Lauren Otis
Crew:
Director – John Preston Mendenhall
Assistant Director – Dakota Mann
Stage Manager – Megan Almond
Costume Designer – Samantha LeBrocq
Lighting Designer – Jason Williams
Join Us for the Show!
Every Friday, Saturday, and Sunday September 20th – October 5th
Click Here to Reserve Your Seats!