Directed by Mandy Bean
"My bounty is as boundless as the sea, my love as deep; the more I give to thee, the more I have, for both are infinite."
– Juliet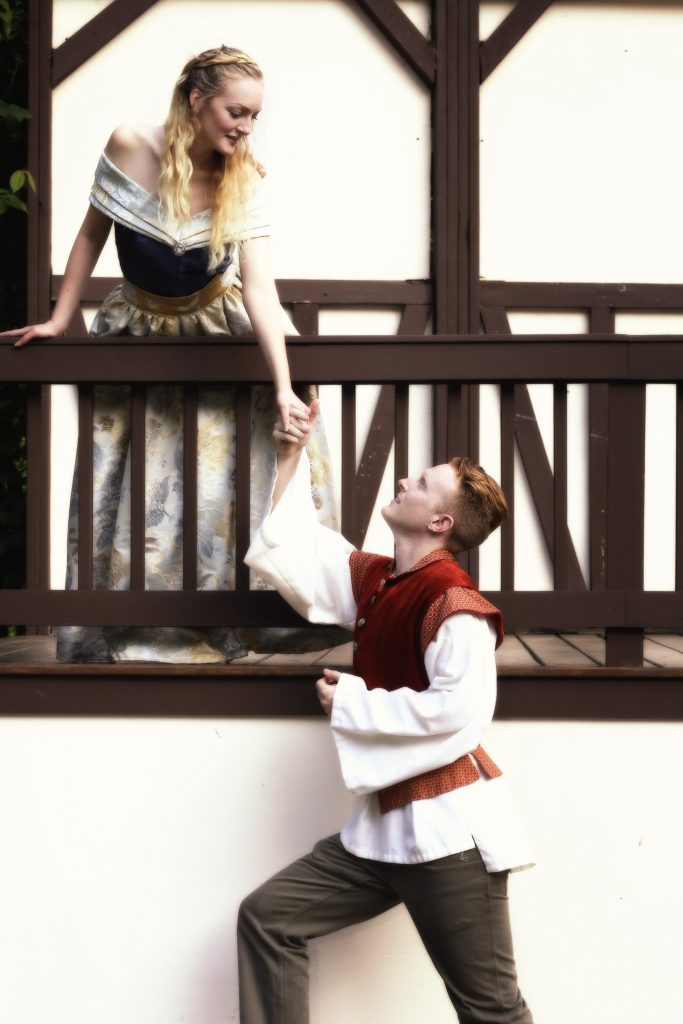 The timeless tale of star-crossed lovers … brought to the Montford stage and rendered exquisitely fresh and new. Here is one of those few plays that can be seen again and again throughout your life and deliver new treasures each time. Come spend an evening under the night sky and experience once more the heart-ache and thrill of one of the greatest tragedies of the English stage.
Playing Outdoors at the Hazel Robinson Amphitheater
Every Friday, Saturday, and Sunday evening at 7:30 pm
August 2nd – August 24th, 2019

— Click here to plan your visit!
Bring a picnic (or grab food and drinks at the show), and join us for an incredible evening!
And remember, as always — performances with the Montford Park Players are COMPLETELY FREE!
Cast:
Audre Sylvester – Lady Capulet
David Broshar – Lord Capulet
Devyn Ray Villareal – Tybalt/Apothecary
Emily Sansbury – Nurse
Haven Volpe – Mercutio
Jackson Cole – Romeo
Jason Williams – Sampson/Paris
Jered Shults – Benvolio/3rd Watch
John Baldwin – Friar Laurence
Pearl Conley – Gregory/Friar John/2nd Watch
Savannah Gibson – Lady Montague
Sophie Blankenship – Peter/Paris' Page
Sophie Stanley – Juliet
Stephanie Nusbaum – Balthasar
Zak Hamrick – Prince Escalus
Emily Tucker – Abraham/1st Watch
Production Team:
Mandy Bean – Director
Chris Kingsley – Stage Manager
Emmalie Handley – Assistant Director
Sydney Murray – Assistant Stage Manager
Samantha LeBrocq – Costume Designer
Sophie Stanley – Set Designer
Scott Bean – Sound Designer
Jason Williams – Lighting Designer
Deanna Braine Smith – Fight Choreographer
Kristi Deville – Dance Choreographer
Join Us for the Show!
Every Friday, Saturday, and Sunday August 2nd – 24th
Click Here to Reserve Your Seats!