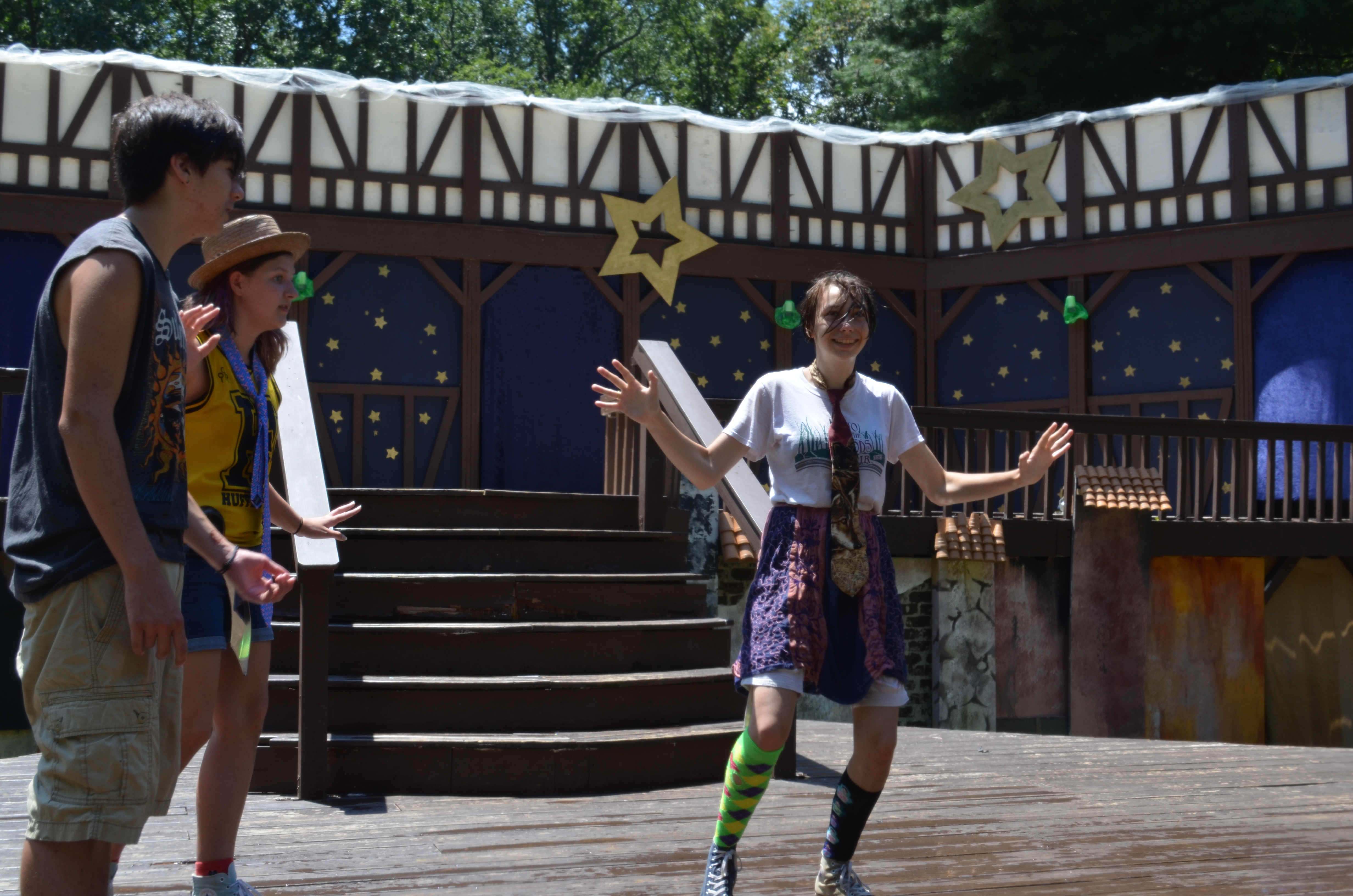 The Montford Park Players
Summer Shakespeare Program for Kids!
(Ages 9 – 17)
Hazel Robinson Amphitheatre
92 Gay St, Asheville, NC 28801
3 Week Session with 2 Weekends of performance
Rehearse – Monday, Wednesday and Friday 12-4pm (June 15,17, 19, 22, 24, 26, 29 July 1, 2, 3)
Shows – Friday, Saturday, Sunday at 5:30pm – July 3, 4, 5, and 10, 11, 12
Limit 20 Participants
Cost – $150 per person
3 Week Session with 2 Weekends of performance ( one weekend on the mainstage)
Rehearse – Monday, Wednesday and Friday 12-4pm (July 13, 15, 17, 20, 22, 24, 27, 29, 30, 31)
Shows – Friday, Saturday, Sunday at 7:30pm – July 31, Aug 1, 2
Friday, Saturday, Sunday at 5:30 pm August 7, 8, 9
Limit 20 Participants
Cost – $150 per person
3 Week Session with 2 Weekends of performance ( both weekends are on the mainstage)
Rehearse – Tuesday, Wednesday, Thursday 4-7pm and Saturday 9-12 (Sept 5, 8, 9, 10, 12, 15, 16, 17, 19, 22, 23, 24, 26, 29, 30 Oct 1)
Shows – Friday, Saturday, Sunday at 7pm Oct 2, 3, 4, 9, 10, 11
Limit 20 Participants
Cost – $175 per person
Enrollment . . .
Class Cost : $150 – $175 (plus $8.00 online processing fee)
The classes will be taught by local directors Ashleigh Goff, Skyler Goff and Jeff Catanese
Auditions will be held during the first class and as we get closer to starting, and materials will be provided for study beforehand.
These shows, like all other Montford Park Players' productions, will be free to the community.
Note: You may use a credit card or debit card at the link above, or if you prefer, you can mail check or money order to Montford Park Players, PO Box 2663, Asheville NC 28802-2663.