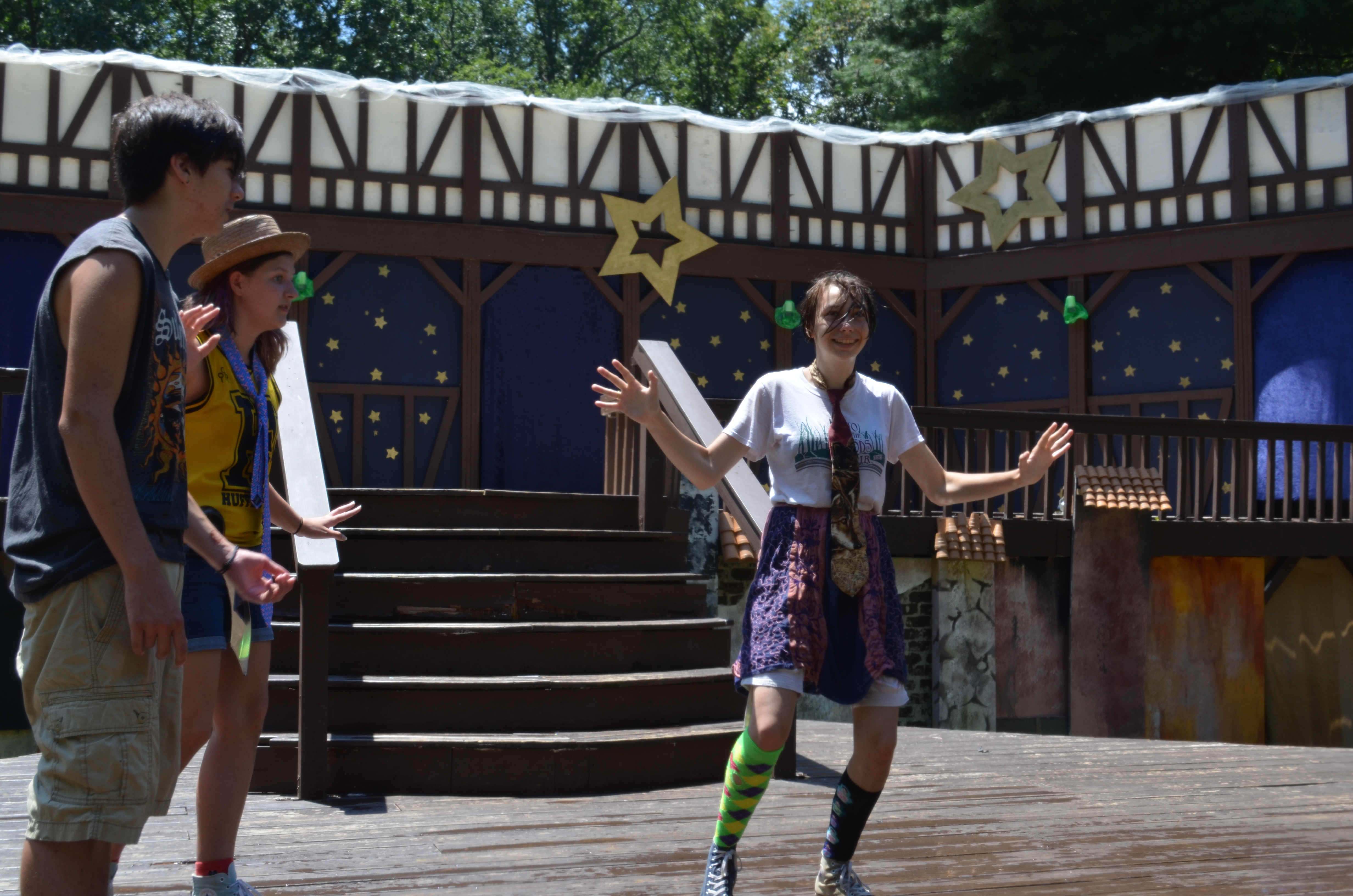 The Montford Park Players
Summer Shakespeare Program for Kids!
(Ages 9 – 17)
Hazel Robinson Amphitheatre
92 Gay St, Asheville, NC 28801
1st Session: As You Like It
June 17 – July 5, Monday and Wednesday and Friday, from Noon to 4 PM
Performances: July 5, 6 & 7 and 12, 13 & 14 at 5:30 PM
2nd Session: King Lear
July 22 – Aug 9, Monday and Wednesday and Friday, from Noon to 4 PM
Performances: Aug 9, 10 & 11 and 16, 17 & 18 at 5:30 PM
3rd Session: Hamlet (JUST ANNOUNCED!)
Tuesday, Wednesday, Thursday 4pm – 7pm at the Hazel Robinson  Amphitheatre (September 24, 25, 26, Oct 1, 2, 3 and 8, 9, 10 ) and Friday October 11th – 4pm until show.
And Saturday 9 – 1 or 2 depending on the day – (Sept 21st, 28th, Oct 5th)
Performances: October 11, 12, 13 and 18, 19, 20 at 7pm with concessions available! 
Enrollment . . .
Class Cost : $150 (plus $8.00 online processing fee)
The classes will be taught by local directors Jeff Catanese and Ashleigh Goff.
Auditions will be held during the first class and as we get closer to starting, and materials will be provided for study beforehand.
At the end of the summer, the students will present their work immediately before the Montford Park Players' production of Robin Hood (Session 1 troupe) or Romeo and Juliet (Session 2 troupe).
These shows, like all other Montford Park Players' productions, will be free to the community.
Note: You may use a credit card or debit card at the link above, or if you prefer, you can mail check or money order to Montford Park Players, PO Box 2663, Asheville NC 28802-2663.