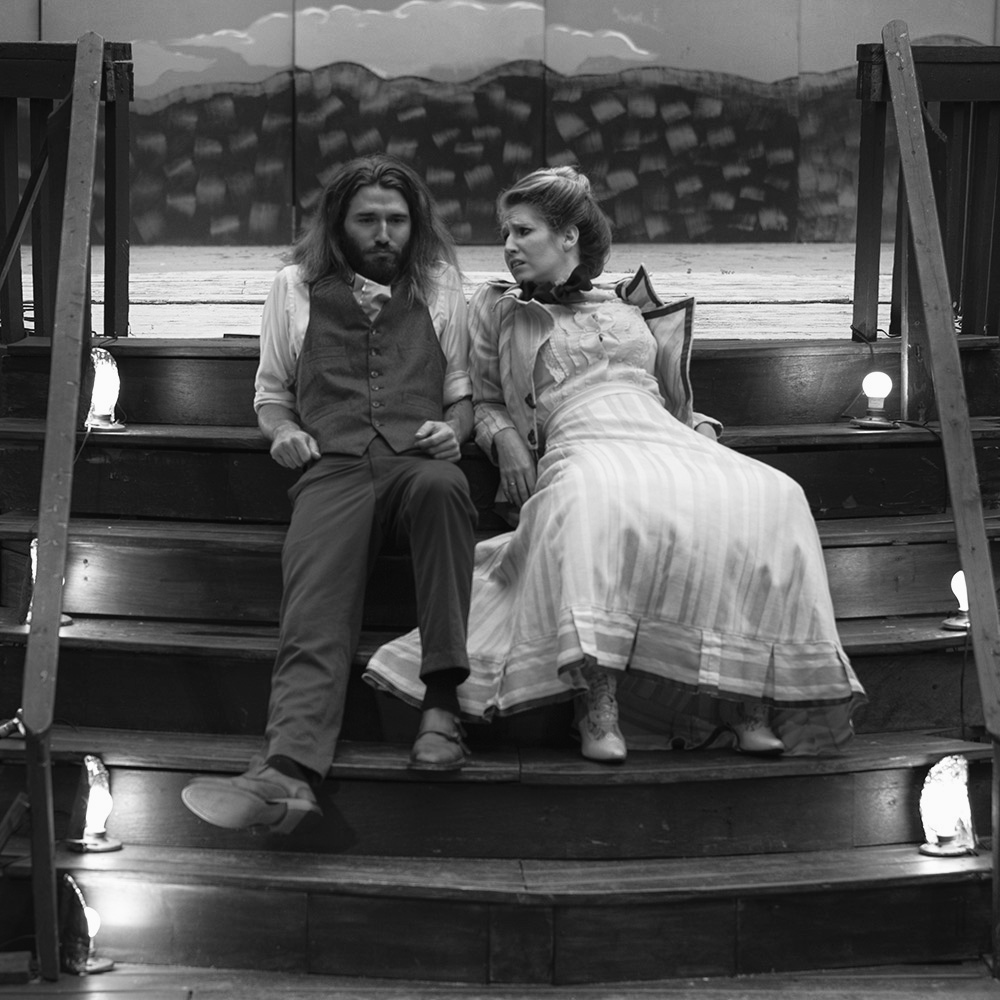 Is it really free?
Yes! We offer free Shakespeare and classic theatre at our outdoor amphitheatre for anyone who wishes to attend at no cost. We do pass a hat at intermission for funds to keep our theatre running. If you can afford it, we suggest a $5 donation per person. Mostly we just want you to enjoy the show! We do sell tickets for our winter season, but it's still one of the best deals in town.
How do I get there?
Check out this page for maps and directions to both our locations.
What is your rain policy?
At our outdoor amphitheatre, there is always a possibility of rain. We perform through light drizzle and may delay for a light rain. We only cancel a show in the case of an extended major downpour or electric storm on top of us. Often it may be raining everywhere else but the amphitheatre.
Can I bring a picnic?
Certainly! Many people bring food and drink to eat before the production. The pre-show atmosphere is perfect for picnics and socializing. Once the play starts, however, you may wish to pack it up, or the roving actors may steal your dinner.
I forgot my picnic, and I'm jealous.
No problem. We have a concession stand with candy, snacks and beverages available. You might also want to check out our food truck partner parked at the entrance to the amphitheatre. It is there most performance nights.
What else should I bring to the show?
Many people like to bring a lawn chair or blanket to sit on, but if you forget, lawn chairs may be rented and blankets may be purchased at the concessions stand. Other items you might want on hand are bug-spray, an umbrella or poncho (in case of a light rain), and a sweater, wrap, or light jacket. Even summer nights can get chilly in the mountains.
Are there restrooms available?
We understand some of these Shakespeare plays can get pretty long. There are public restrooms available near the entrance to our amphitheater in a brick octagonal building by the ball field.
What about children/pets?
Children and pets are welcome at our outdoor amphitheatre! Just be considerate to our actors and others.
How can I support your theatre?
Oh that's so nice! Thank you for asking. You can give us monetary donations when we pass the hat at intermission at the shows themselves, or you can always donate online from this page on our site: Becoming a Patron of the Montford Park Players.
You can also donate props, furniture, costumes, lumber, paint, or your time by volunteering!