The top hit of the 2017 Montford Park Player season!
"You know that place between sleep and awake, that place where you still remember dreaming? That's where I'll always love you. That's where I'll be waiting."
― J.M. Barrie, Peter Pan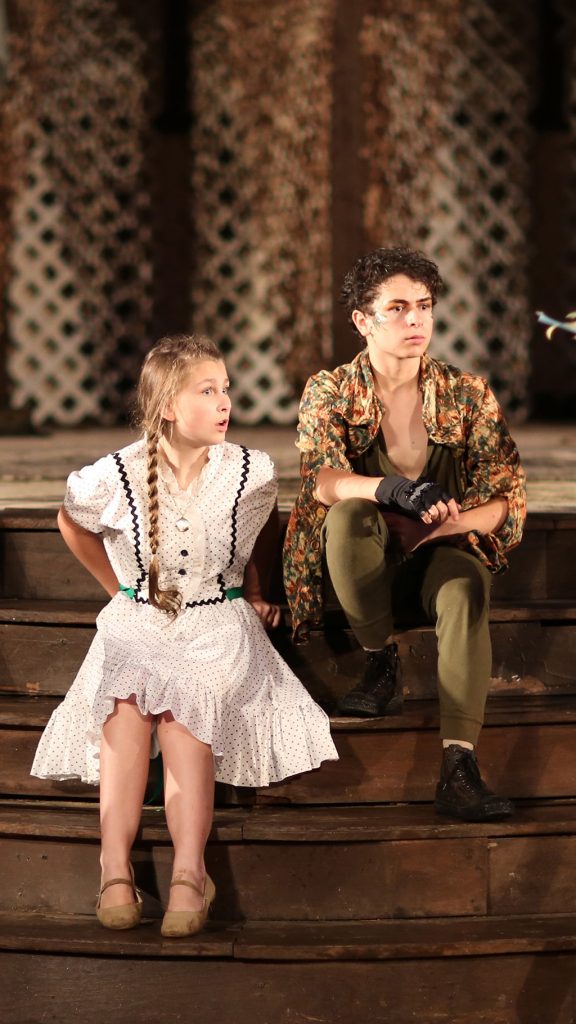 What a magical run! Night after night, Peter Pan enchanted the enthusiastic audiences of Asheville, breaking all of the former attendance records.
Directed by Jason Williams, with a stellar cast fit for Broadway, the stars of Peter Pan brought audience after audience to its feet. Every night another miracle performance. Every night delighted children (and parents remembering that they are still children as well, should they choose to be!) laughed and clapped and shouted with excitement again and again throughout the show.
This production of Peter Pan demonstrated just how powerful and exciting a show the Montford Park Players can put on.
And this is just the beginning.
Expect thrills of the same order with James and the Giant Peach in 2018!
Mark it in your calendar and we'll see you there!