The Montford Park Players are run by a volunteer board of directors, each of whom serve for a 3-year term. The board meets the second Tuesday of each month at 8:45 AM at the Chamber of Commerce, unless otherwise notified. Meetings are open to all, with the exception of matters affecting personnel. Organizational documents are available to the public here.
Montford Park Players Board of Directors
Board Chair – Jessica Frantz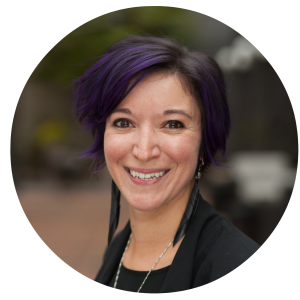 Jessica is the Director of Membership and Operations for the Public Radio Program Directors Association (PRPD), the national trade association for the public service content community. Before working for PRPD, Jessica worked in membership and development for Blue Ridge Public Radio (WCQS FM) in Asheville, NC. Jessica is also a strategic planning, fundraising and organizational development consultant, working in the not-for-profit, arts and community service sectors. She is a Certified Fund Raising Executive (CFRE) credentialed by the Association of Fundraising Professionals and holds a Master of Library and Information Science from the University of Illinois at Urbana-Champaign and a Bachelor of Science in Biology and Philosophy from the University of North Carolina at Asheville. In her free time Jessica serves on multiple not-for-profit boards and hangs out with her 75 pound labradoodle, Max.
Board Secretary – Jessica Johnson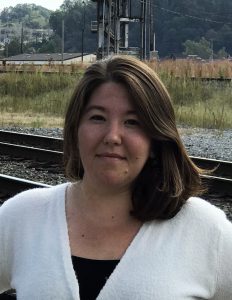 Jessica began her career working in Marketing, Membership, and Development for nonprofit organizations in Massachusetts before relocating to Asheville in 2017. She now spends her days working with mostly nonprofit performing arts organizations throughout North America as a team member of Arts People. Jessica is also a stage manager who occasionally dabbles in scenic and properties design and box office management for theaters and performing arts organizations throughout WNC. She has a Bachelor of Science in Environmental Design with a concentration in Urban Studies and Sustainability from the University of Massachusetts Amherst.
Board Treasurer – Paul Mashburn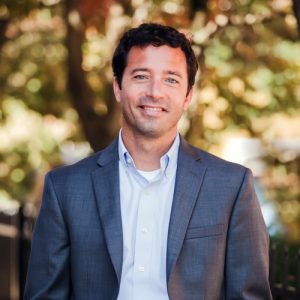 Paul Mashburn received his Bachelor of Science in Public Accounting from UNC-Asheville, where he was a member of the academic honors society, Sigma Beta Delta. Paul continued his accounting studies in the Masters program for Professional Accounting at Georgia State University. Areas of concentration include accounting systems and the construction industry.
In addition to preparing financial statements and tax returns Paul has experience in analyzing areas of profitability and developing custom job and financial reports. While working closely with clients and their employees, Paul trains individuals on many different accounting systems and monthly procedures to provide owners with timely financial information.
Paul is a member of the American Institute of Certified Public Accountants, Georgia Society of Certified Public Accountants and North Carolina Society of Certified Public Accountants.
Governance Committee Chair – Jessica Frantz
Finance Committee Chair – Paul Mashburn

Fundraising Committee Chair – Jennifer Pearson
Programs Committee Chair – Devyn Ray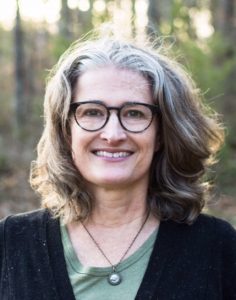 Member – Jennifer Pearson. Jennifer received her Bachelor of Science in Interior Design from Auburn University's College of Architecture Design and Construction. She worked in Architecture firms in Alabama, Georgia and Massachusetts where she designed for corporate and commercial clients as well as Universities and Non-profits. After moving to Asheville in 2008, Jennifer made a turn toward smaller scale design and art as she and her husband purchased Frugal Framer in Montford. As an artist and designer, Jennifer has found the business of custom picture framing to be the perfect marriage of design and detail. Jennifer is pleased to be serving as a board member for Montford Park Players and enjoys promoting Montford's arts and entertainment scene.
Member – Stan Ingber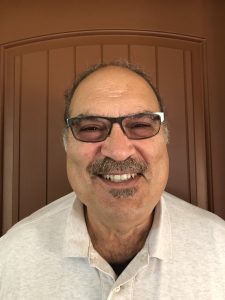 Stan Ingber, a retired law professor, has taught and written in the fields of constitutional law, criminal law, and legal philosophy for more than 43 years at 10 schools in the United States, Canada and Europe. He has also served on numerous American Bar Association and government commissions dealing with criminal justice and anti-discrimination. In addition to his many years performing before crowds of often enthralled law students, Stan has also enjoyed the stage lights as a litigator, a storyteller, an actor (community theater), and the legal consultant for The Hippodrome Theater, a professional regional theater in Gainesville, Florida. He thanks the Montford Park Players for again affording him a role to play in the theatrical community.
Member – Charles Umberger
Member – George Heard
Youth Representative – Ava Hamilton
Montford Park Players Staff
Executive Director & CEO – John Russell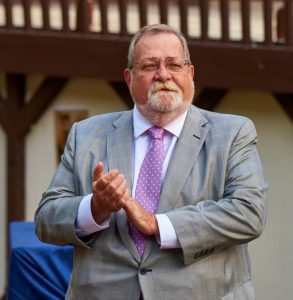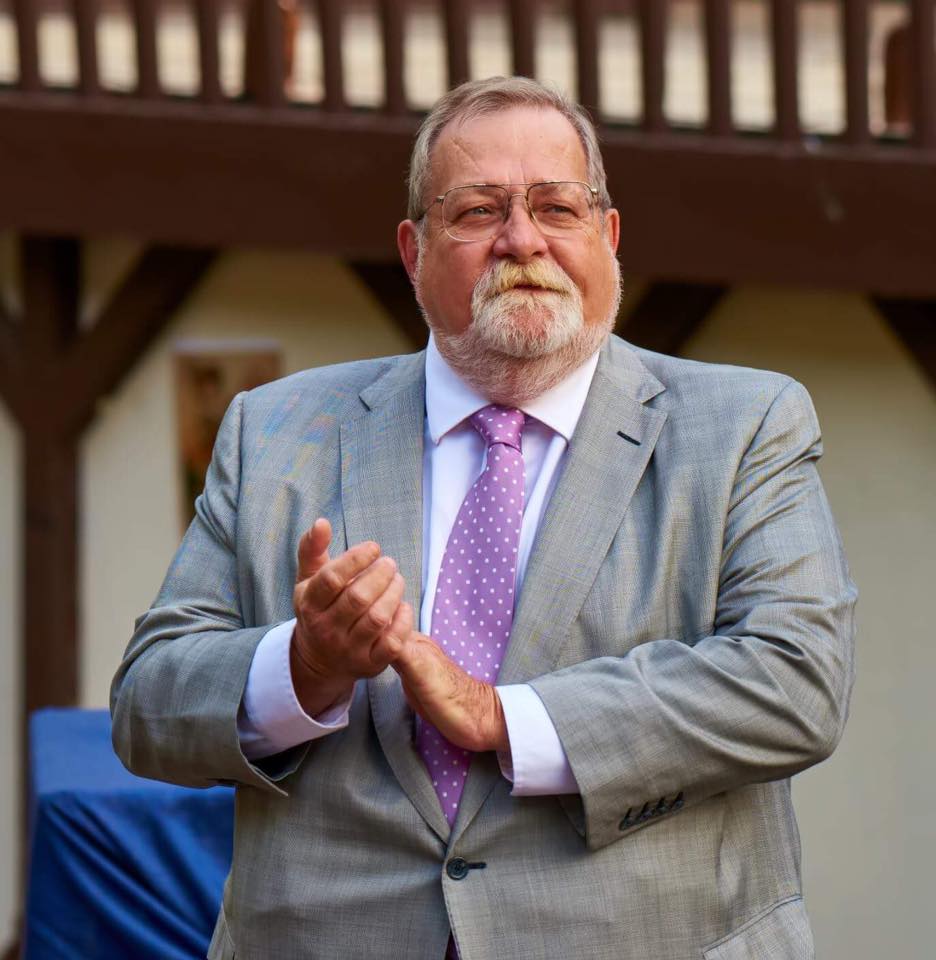 Executive Director John Russell became the first employee and Executive Director of Montford Park Players in 2006. He has been instrumental in growing the audience and enhancing the audience experience since his arrival. He was appointed to the Board of Directors of the North Carolina Arts Council in July 2017 by Governor Roy Cooper. He currently also serves on the North Carolina Governor's School Foundation Board as Vice President and Chief Fundraising Officer, and also as a member of the Theatre Consulting Group for SETC.
In 2018 the Institute of Outdoor Theatre recognized Russell with the Mark R. Sumner Award, a national award exemplifying the highest standards of American outdoor drama. The Sumner Award recognizes significant contributions by an individual to a specific drama, or to the outdoor drama movement. Recipients have played a major role in the production of a specific outdoor drama or they have made a noteworthy impact on outdoor theatre.
Assistant to the Executive Director and Production Manager – Deanna Braine
Director of Donor Relations and Advertising Sales Director – Beth Coakley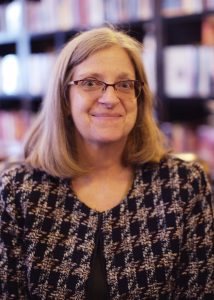 Beth Coakley is a career fundraiser having worked for higher education institutions, educational foundations, and health related associations. She most recently served as a campaign associate with the United Way of Asheville and Buncombe County. A graduate of Virginia Commonwealth University with a Master's in Public Administration and concentration in Nonprofit Management, Beth has more than two decades of volunteer board leadership service in the nonprofit sector. She practices her commitment to community service locally as a member of Asheville Metro Rotary, the Western North Carolina chapter of the Association of Fundraising Professionals (AFP), and Leadership Asheville's Class 38. Deep family roots in western North Carolina led to her move to Asheville in 2018. She loves being an aunt to her niece and nephews, yoga, the arts, and a good cup of coffee.
Costume Conservator – Trinity Smith Keel
Properties Manager – Devyn Ray
Director of Photography – Rodney Smith
Director of Facilities – Walker Linkous
Resident Lighting Designer – Abby Auman
Resident Dance Choreographer – Kristi DeVille
Advertising Sales Director – Beth Coakley
Marketing Director – Jeff Catanese