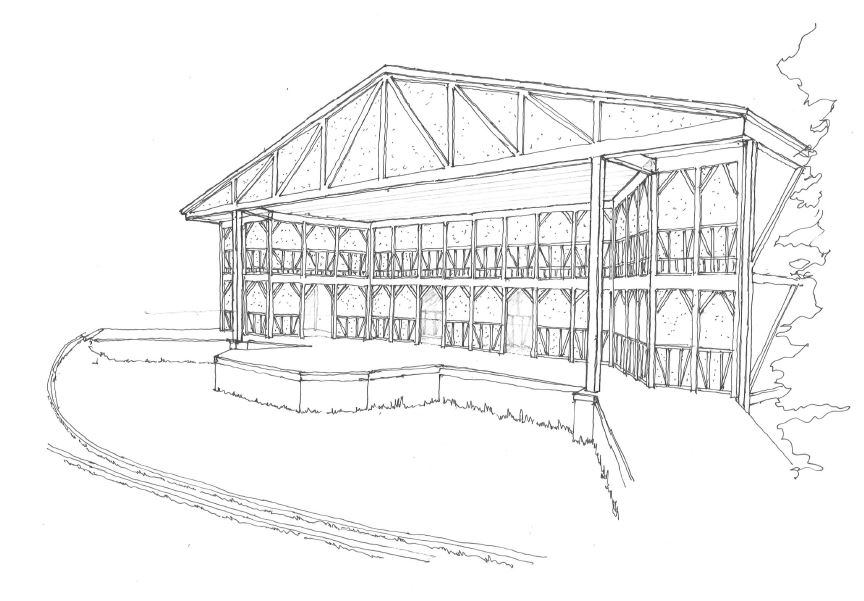 We are engaging in a comprehensive expansion campaign to . . .
Provide 6 handicapped parking spaces at the east side of the theatre building to enhance the audience experience for our patrons with mobility issues
Re-terrace the audience seating area, adding stairs between levels, and adding extra terraces
Add a lighted, handicapped-accessible path from the entryway into the audience seating area
Raise the grassy, lower stage area to enhance sight lines and bring the audience closer to the action
Complete the second floor of the main stage, adding a roof and storage bays to protect our sets, props, and costumes from the elements
Build a new entry plaza to serve as a gateway to the theatre, a concession and merchandise shop, a rain shelter, and tourist information area.
This fundraiser is one way of raising the money. If you elect to sponsor a "brick," it will be engraved in your honor and added to the amazing new Plaza planned for just outside the new Welcome Center AND to the just-paved brick terrace in the audience seating area. Choose from three different brick sizes and help pave the way to a new future for the Montford Park Players!
OR: you can download a brochure HERE!