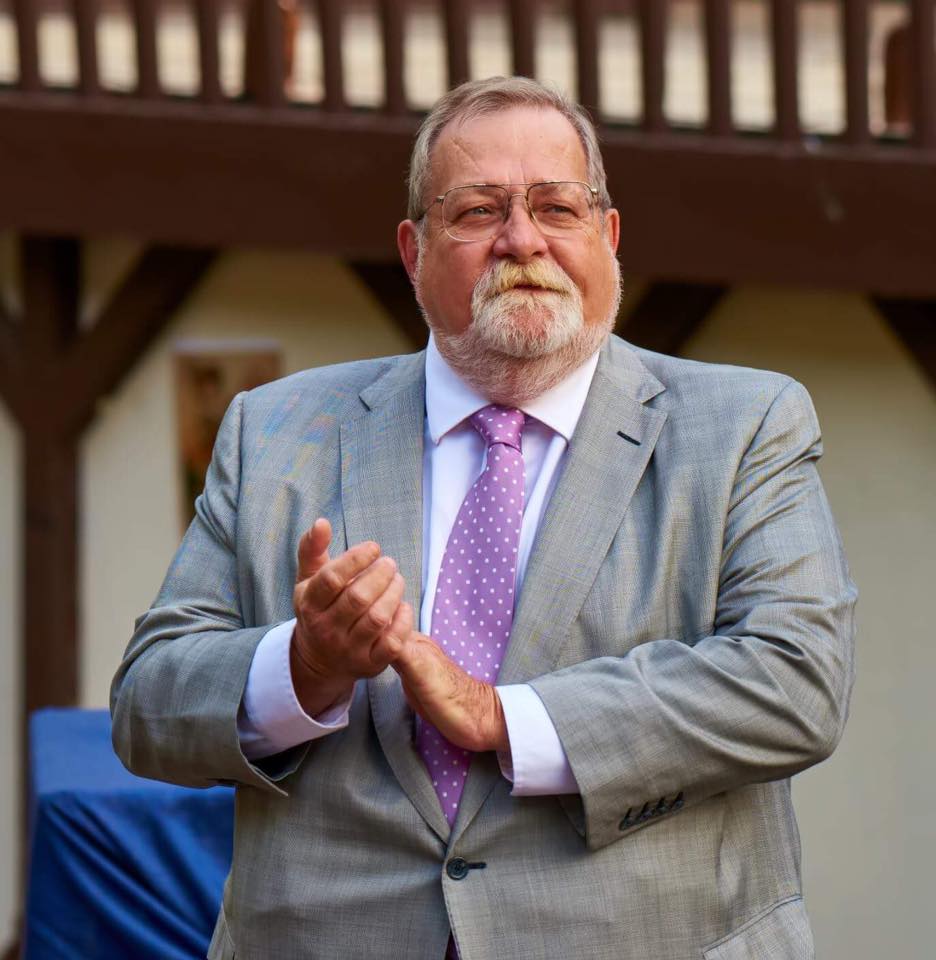 On behalf of the board of directors and the members of The Montford Park Players,
I want to welcome you to our 48th Anniversary season of free theatre!
Here's a special "heads up" for our fans . . .
Summer Season at the Hazel Robinson Amphitheatre:
A Comedy of Errors, by W. Shakespeare – May 1-23
Slapstick and farce abound in one of the Bard's early plays. See where he honed his penchant for puns. word play and mistaken identities.
The Trojan Women, by Euripides – May 29-June 20
Considered the author's greatest work and one of the best plays of Classical Literature. This one is going to be a "can't miss!"
The Sword in the Stone, by Shaan Sharma – A North Carolina Premiere! – June 26-July 25
The Arthurian legend begins right here, with some family-friendly adventure to get you and the kids through midsummer.
Antony and Cleopatra, by W. Shakespeare – A Montford Moppets Production – July 3-12
Politics and romance collide with Rome's greatest general and the Queen of Egypt herself. The first production of the year for MPP's brilliant teenagers!
The Tempest, by W. Shakespeare – A Montford Moppets Production – July 31-August 2
Another by Montford's teen wing. A shipwreck leads a motley crew to an island filled with magic and mystery.
Pericles, by W. Shakespeare – August 7-29
This rarely presented work gets the MPP treatment on the mainstage. If you're looking to complete the canon, you've got to check this one off the list.
Macbeth, by W. Shakespeare – September 4-26
One of the most-popular plays ever written, this classic tale of murder and madness appears just in time for students to ask their English teachers for some extra credit.
Richard III, by W. Shakespeare – A Montford Moppets Production – October 2-11
The Moppets close their summer season with this dark and brooding history of one of England's most treacherous kings.
Living Dead in Denmark by Qui Nguyen – October 23-31
An action-adventure/horror sequel to William Shakespeare's HAMLET. Set five years after the events of the original, the undead have risen to power and are trying to take over the world, led by the zombie lord and true king of Denmark.
We're pleased to tell you that, continuing a policy set by our board back in 2016, ALL of our shows, both outdoor and indoor, will be FREE!  We want everyone to have the opportunity to experience great theatre, and having a set ticket price can detract from the experience.  So, reserve a free ticket, and "Pay What You Think We're Worth!" – all the time!
In 1997, our 25th season, the City of Asheville christened our permanent home the "Hazel Robinson Amphitheatre," in honor of our late founder.  We now, more than ever, need your support! You may make a designated gift by check or credit card, or online at www.montfordparkplayers.org.
We want you to fully enjoy your experience with us!  Bring a picnic and your favorite beverage, or purchase food, wine and local beer from our tavern and concessionaires.  Feel free to bring your four-legged companion – we are one of the most dog-friendly spots in Asheville and there will be treats for all our canine friends from Three Dog Bakery!
We are most grateful to our donors, who have contributed at many levels of sponsorship, to our advertisers, and to you, our faithful audience, without whom we could not exist. Here's an opportunity to add YOUR name to our long list of donors and to patronize our advertisers as well!
Now sit back, relax, and be ready to laugh, to cry, and to be entertained as the curtain rises on another great production by The Montford Park Players, North Carolina's Longest Running Shakespeare Festival.
John Russell
Executive Director