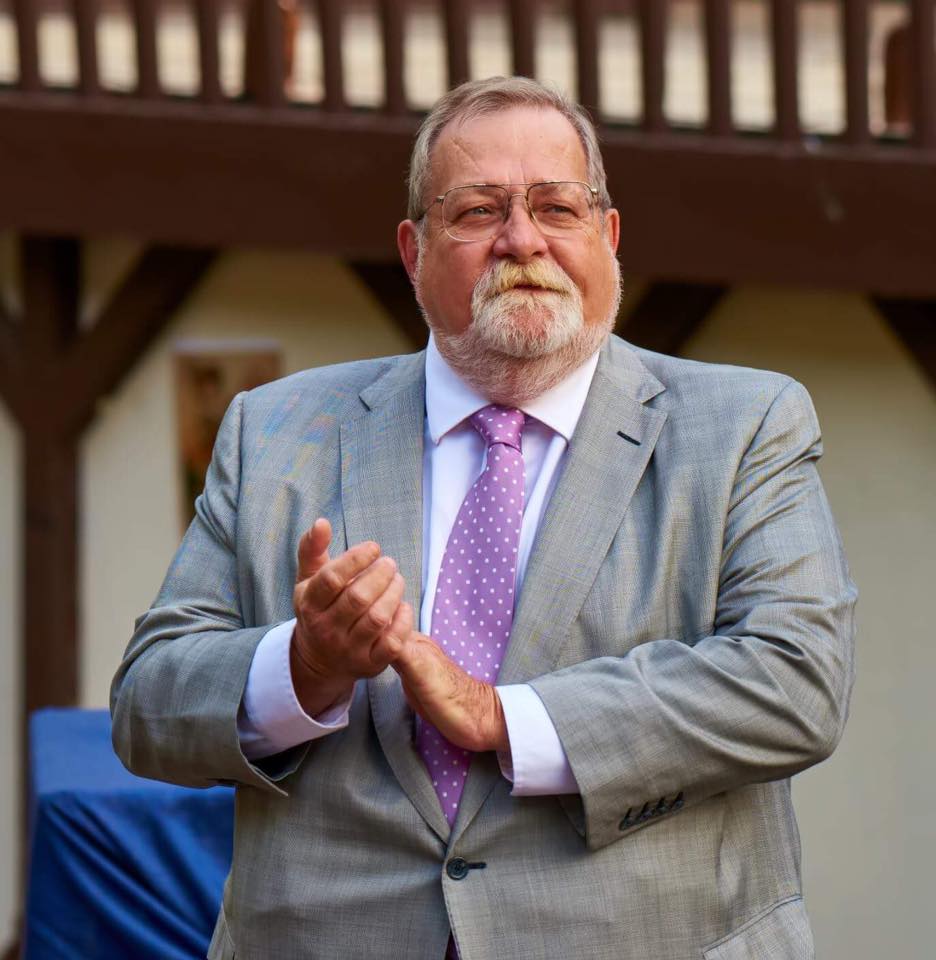 On behalf of the board of directors and the members of The Montford Park Players,
I want to welcome you to our 47th Anniversary season of free theatre!
Here's a special "heads up" for our fans . . .
Summer Season at the Hazel Robinson Amphitheatre:
MAY — Shakespeare In Love   Based on the screenplay by Marc Norman and Tom Stoppard and adapted for the stage by Lee Hall,
with music by Paddy Cunneen, and directed by Julie Richardson  : May 3 – 25
JUNE — Henry IV, Part 1  directed by Mary Dillon  : May 31 – June 22
JULY — Robin Hood: Quest for Justice by Jeff Messer & Robert Akers, Directed by Michael Lilly  : June 28 – July 27 (World Premiere!)
AUG — Romeo and Juliet   directed by Mandy Bean  : Aug 2 – 24
SEPT — Winter's Tale  directed by Scott Keel  : Aug 30 – Sept 14
OCT — 16 Years Tried  by Travis Lowe, directed by John P. Mendenhall: Sept 20 – Oct 5 (World Premiere!)
DEC — A Christmas Carol   (Dates to be Announced)
We're pleased to tell you that, continuing a policy set by our board back in 2016, ALL of our shows, both outdoor and indoor, will be FREE!  We want everyone to have the opportunity to experience great theatre, and having a set ticket price can detract from the experience.  So, reserve a free ticket, and "Pay What You Think We're Worth!" – all the time!
In 1997, our 25th season, the City of Asheville christened our permanent home the "Hazel Robinson Amphitheatre," in honor of our late founder. Now we're in the midst of a capital campaign to upgrade our amphitheatre for the 21st century.  We now, more than ever, need your support! You may make a designated gift by check or credit card, or online at www.montfordparkplayers.org. Please see the display at the concessions area for a look at a display of our upgraded campus facilities and purchase an engraved brick for the Amphitheatre entrance!  While we are still going through the permitting process, we anticipate that the first phase of construction will be happening this summer, although we promise to keep our construction dust to a minimum.  We want you to fully enjoy your experience with us!  Bring a picnic and your favorite beverage, or purchase food, wine and local beer from our tavern and concessionaires.  Feel free to bring your four-legged companion – we are one of the most dog-friendly spots in Asheville and there will be treats for all our canine friends from Three Dog Bakery!
We're especially pleased to have received the Community Theatre Award from the North Carolina Theatre Conference last year – a tribute to the outstanding work we're doing!
We are most grateful to our donors, who have contributed at many levels of sponsorship, to our advertisers, who stuck with us in a difficult economic climate, and to you, our faithful audience, without whom we could not exist. Here's an opportunity to add YOUR name to our long list of donors and to patronize our advertisers as well!
Now sit back, relax, and be ready to laugh, to cry, and to be entertained as the curtain rises on another great production by The Montford Park Players, North Carolina's Longest Running Shakespeare Festival.
John Russell
Executive Director